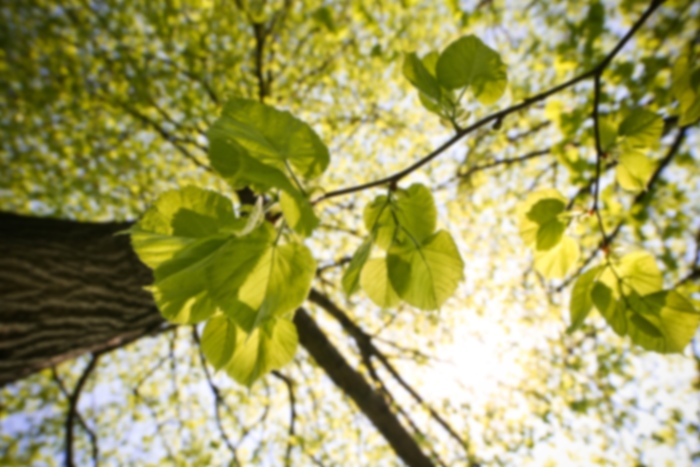 Andrew D Rosenthal,
MD
Cardiovascular Disease
Andrew Rosenthal, MD,FACC was born and raised in New York. He graduated from The Mount Sinai School of Medicine in 1984 with honors as a member of Alpha Omega Alpha, the National Honor Society. Dr. Rosenthal completed his training in Internal Medicine at the Hospital of the University of Pennsylvania (HUP) in Philadelphia in 1987. His cardiovascular training was obtained at HUP where an elective fourth year of additional training was devoted to the catheterization lab where Dr. Rosenthal perfected his skills as an interventional cardiologist. Dr. Rosenthal is Board Certified in Internal Medicine and Cardiovascular Diseases and has completed subspecialty boards in Interventional Cardiology. In 1991, Dr. Rosenthal relocated to St. Petersburg and became the fourth member of the Cardiology Consultants. This group formed the nucleus for the eventual creation of the Heart Institute of St. Petersburg. As one of the first fellowship trained Interventional Cardiologists in the area, Dr. Rosenthal soon became one of the community leaders and innovators in Interventional Cardiology. Since 1997, Dr. Rosenthal has been the Medical Director of the Cardiac Cath Lab as well as the Chairman or Co-Chairman of the Adult Cardiovascular Department of All Children's Hospital. He has been instrumental in supporting and growing the interventional program in South Pinellas County with the introduction of complex balloon angioplasty, directional coronary atherectomy (DCA), rotational atherectomy (rotoblator), advanced stenting techniques and intravascular ultrasound. He has spearheaded the use of the radial artery as the approach of choice for patients coming to the cath lab and thus has shortened post procedure immobility and patient discomfort, leading to an increase in patient satisfaction. Given his proficiency and success using this technique, Dr. Rosenthal has become an instructor for this trans-radial approach, travelling extensively throughout Florida and the Southeast U.S., teaching other doctors, Cath labs and hospitals how to initiate such a program. Dr. Rosenthal has participated in numerous clinical research trials including the use of new devices and medications in order to improve care and outcomes in patients with coronary artery disease.
No appointments available for selected appointment type.
First available appointment is on 1/31/18
Accepts most insurance. Contact your insurance provider for coverage information
Abdominal Aortic Aneurysm (AAA)
Aneurysm
Angina
Angina and Acute Coronary Syndrome
Aortic Aneurysm
Aortic Dissection
Aortic Stenosis
Aortic Valve Disease
Aortic Valve Regurgitation
Arrhythmias
Atrial Fibrillation
Atrial Flutter
Autonomic Disorders
Cardiac Catheterization (incl. Coronary Angiography)
Cardiac Electrophysiology
Cardiac Imaging
Cardiac Myocardial Perfusion Imaging
Cardiac Ultrasound
Cardiologist
Cardiomegaly
Cardiomyopathy
Cardiovascular - Congestive Heart Failure
Cardiovascular Arrhythmia
Cardiovascular Maze
Cardiovascular Radial Artery Catheterization or Angioplasty
Cardiovascular Stress Test
Cardioversion
Cardioverter-Defibrillator Insertion, Removal or Repair
Carotid Artery Disease
Carotid Artery Stenosis
Carotid Ultrasound
Chest CT (incl. Heart and Lungs)
Chest Pain
Cholesterol Management
Chronic Pulmonary Heart Diseases (incl. Pulmonary Hypertension)
Coarctation Of the Aorta
Congenital Heart Defects
Congenital Heart Disease
Congestive Heart Failure
Coronary Angioplasty, Atherectomy and Stent
Coronary Artery Disease (CAD)
CT - PET Scan
Echocardiography
Emergency Cardioversion
Endocarditis
Healthcare Exchange
Heart Attack (Acute Myocardial Infarction)
Heart Disease
Heart Disease Prevention
Heart Murmur
Heart Palpitations
Hyperlipidemia
Hypertension
Hypertensive Chronic Kidney Disease
Hypertensive Heart and Chronic Kidney Disease
Hypertensive Heart Disease
Hypotension
Limb Swelling Caused by Fluid Overload
Lipid Disorders
Marfan Syndrome
Medicaid
Medicare
Mitral Valve Disease
Mitral Valve Regurgitation
Pacemaker Insertion or Replacement
Palpitations
Peace of Mind
Pericardial Disease
Pericarditis
Peripheral Artery Catheterization
Preventive Medicine
Pulmonary Disease
Pulmonary Hypertension
Pulmonary Valve Disease
Rheumatic Aortic Valve Disorders
Seasonal Resident
Septal Defect
Stress Test
Syncope
Tachycardia
Thoracentesis
Thrombolysis
Thrombosis
Tilt Testing or Cardiac Event Monitors
Tricuspid Valve Disease
Vascular Disease
Winter Visitor